4050 Series Resources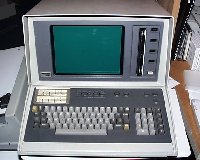 Not long ago I got such a 4052 Basic Computer Terminal. So I search the web for related stuff - almost nothing! No programms, no cartridges and no eprom images..
After very busy searching I found out that only Isaac Traxler, Walt Devaney and his friend Monty McGraw have such a machine.
Monty has many years experience with this 4052. Monty has recovered many old tapes and so we could offer a lot of games, useful programms...soon! I plan to make an ftp area for that. I have a few interesting stories on hand: The role of the 4050 computer in the Battlestar Galactica Movie...
So watch the site...Richard